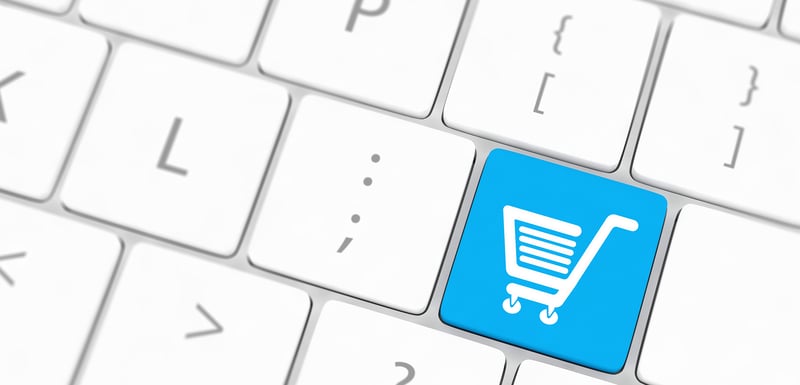 This week, we catch up with Michael Shanks, Purchasing / Inventory Supervisor at Snell Prosthetics and Orthotics. With over 5 years of experience purchasing for Snell P&O's ten locations, Shanks has become highly effective at optimizing shipping lanes and maximizing efficiencies. We called up Shanks to see if he had tips to share for purchase managers and associates to keep their clinics well-stocked.
How to save time
Consider your location:
Shorter shipping routes mean less time waiting for delivery. "Make sure you take advantage of your shipping lanes in regards to the amount of days it's going to take to arrive," Shanks said. If the default distribution center is Atlanta, but you find the item can ship from a closer location, click on your SPS shopping cart to edit the ship-from location. "Try to determine which shipping lane will do the most for you," Shanks advised.
Use Quick Order:
When shopping the SPS Online Store, Shanks leverages Quick Order to streamline his order process. "If you already know the SKU or part number, you can save time by using the Quick Order feature," Shanks said. "This is something I use every single day because we have established a basic PAR level on certain items for stock or inventory." To get started, select the Quick Order button on the menu bar, enter the exact part number and quantity, then select Add to Cart.
Get Answers Fast with SPS' Chat Box:
"If you're multitasking, like most of us do, and you don't have time to pick up the phone, use the chat box online," says Shanks. Chat is an easy way to receive a quick answer to your questions without needing to halt what you're working on to pick up the phone. The chat box is located at the bottom right of every SPS page.
How to find savings
Comparison Shop:
When it comes to ordering for your clinic, Shanks believes comparing items can be effective in keeping costs low. "What's cool about the SPS website is the search bar allows you to search by L-Code, so you can pull up a search and determine what is most cost efficient for your clinic," Shanks said. When Shanks comes across an item on the website at a discounted price, he will check with the clinician to see if it's an acceptable replacement. "We're not going to change anything a practitioner requested without talking to them first," Shanks said. SPS' Compare feature can also assist when making a decision about a product substitution, click here to learn more.
Reap Rewards Online:
Shanks remembers a time when Snell P&O's purchasing team ordered supplies by phone or fax. Now, it's a completely different workflow. "SPS is the ultimate one-stop-shop because there isn't a need to contact each vendor to place orders," said Shanks. Ordering everything from one location definitely has its advantages, but to reap the full rewards, purchase managers should order online. "If you don't order online, you don't receive the 2% discount, but we try to take it a step further by ordering out of the Rewards Program, where you save 5% online," Shanks advised. Reference the Rewards catalog to discover items with a 5% discount.
Advice for new purchasers
Get to Know Your CSR and ISS Reps:
When asked what advice he would give to a new purchasing manager or employee, Shanks recommended building relationships with customer service agents and inside sales support reps. "I find it better to communicate with somebody I consider a friend or somebody I have built a relationship with, rather than somebody I feel is a stranger." He adds, "When you feel like somebody is a friend, you don't mind asking some of the harder questions." This advice can go a long way in becoming more effective in a new role.
Find Your Favs:
For those just starting out, leveraging online tools can be an enormous help. "If you're constantly ordering the same thing, and you haven't memorized the SKUs or part numbers, use the Favorites tab on SPS," Shanks said. Build your own Favorites catalog by clicking the plus sign on the product results page to quickly find regularly ordered items.
What do you do to improve ordering efficiencies? Leave a comment below.
Michael Shanks

Purchasing / Inventory Supervisor

Snell Prosthetics and Orthotics
Click here to learn more about Snell Prosthetic and Orthotic Laboratory.
Connect with Snell on Facebook at @SnellArkansas.
Visit Snell's YouTube channel, click here.
Sign-up for our email list to stay up-to-date on the latest SPS happenings, O&P news, and more!