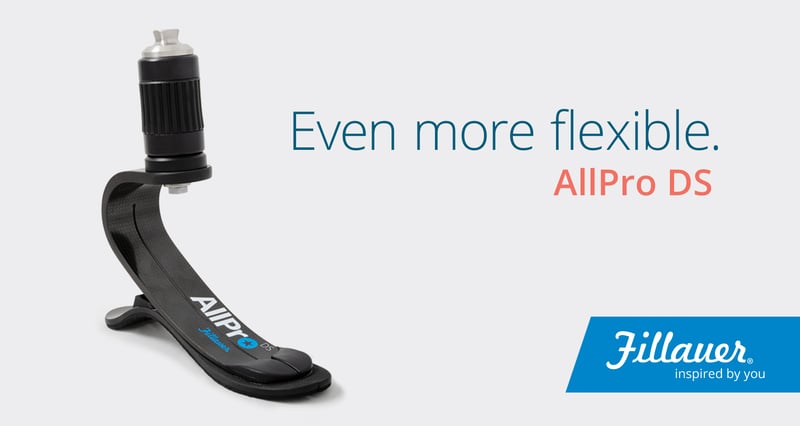 The latest release in the Fillauer foot line is a new branch of the AllPro foot. The AllPro has proven to be one of the most durable, comfortable, high-energy-return feet on the market for several years. Fillauer has created several versions of this product including four heights, a pediatric version, a posteriorly mounted version, and now, the AllPro DS.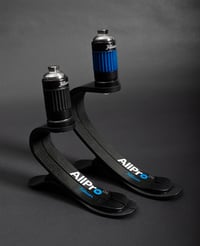 Two build heights available
The AllPro DS is a standard eight- or six-inch AllPro with a PDAC-approved, additional shock and rotation pylon. The DuraShock—the DS part of the AllPro DS—is an elastomeric, telescoping pylon that Fillauer has had for many years. It has been redesigned for the AllPro and specifically for more active users that may choose an AllPro. Besides the 0.75-inch height reduction that was accomplished by integrating the DuraShock directly into the pylon, the telescoping component has been redesigned for a higher level of patient activity. The function of the DuraShock, however, remains the same. With the additional soft shock, it brings 60 degrees of axial rotation, the most of any product on the market.
60 degrees of axial rotation
Patients find that the additional rotation can provide extra comfort during walking and activities that produce high, transverse-plane shear forces (golf, basketball, baseball/softball, repetitive lifting and turning for certain jobs, etc.). There is also a further reduction of vertical load at heal strike from compression of the elastomer in the DuraShock. Though the AllPro does this significantly on its own, the addition of elastomeric compression takes a little more of the edge off.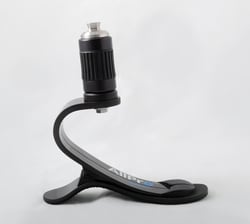 One foot for work and play
There is some energetic trade-off for the additional height of the DuraShock unit due to the shortening of the spring. It is highly recommended that clinicians choose the tallest version that will fit the space allowed. For those who are familiar with the performance of the AllPro, the 8.75-inch AllPro DS uses a 6-inch model AllPro and the 10.75-inch AllPro DS uses the 8-inch AllPro. The AllPro DS can be a great balance for the weekend warrior that needs the additional shock and rotation of the DuraShock with the proven energy return and performance of the base model.
Watch this video to see the features in action.
Click below to learn more about Fillauer's AllPro DS.