We've gathered the top 5 search tips for finding the products you need on the SPS Online Store.
When you apply these tips to your search habits, you'll have more success with your search results and honestly, get on and off the website faster. That's the goal, right?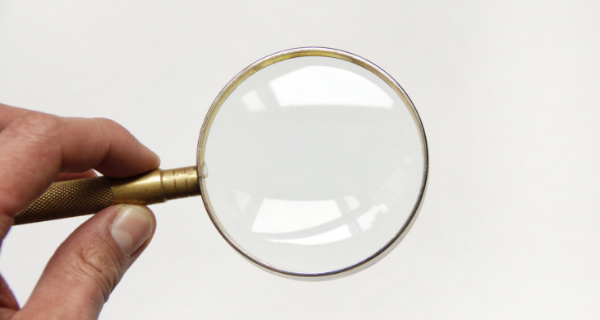 Here we go.
1. Keep it simple. Keep it smart.
When it comes to searching the internet, for most searches, less is more. You'll have a really good chance of seeing the results you're looking for if you only use the most important keywords.
On the SPS Online Store, this is still true.
If the keywords you enter into the search box are also in many product descriptions, it will pull all those products into your search results. This is why using simple, smart keywords is important.
Example:
Entered keyword phrase: "Wrist hand orthosis, includes one or more nontorsion joint(s), elastic bands"
Results: 3,480 products with a mix of wrist hand orthoses, LSOs, a compression bra, and unwanted other items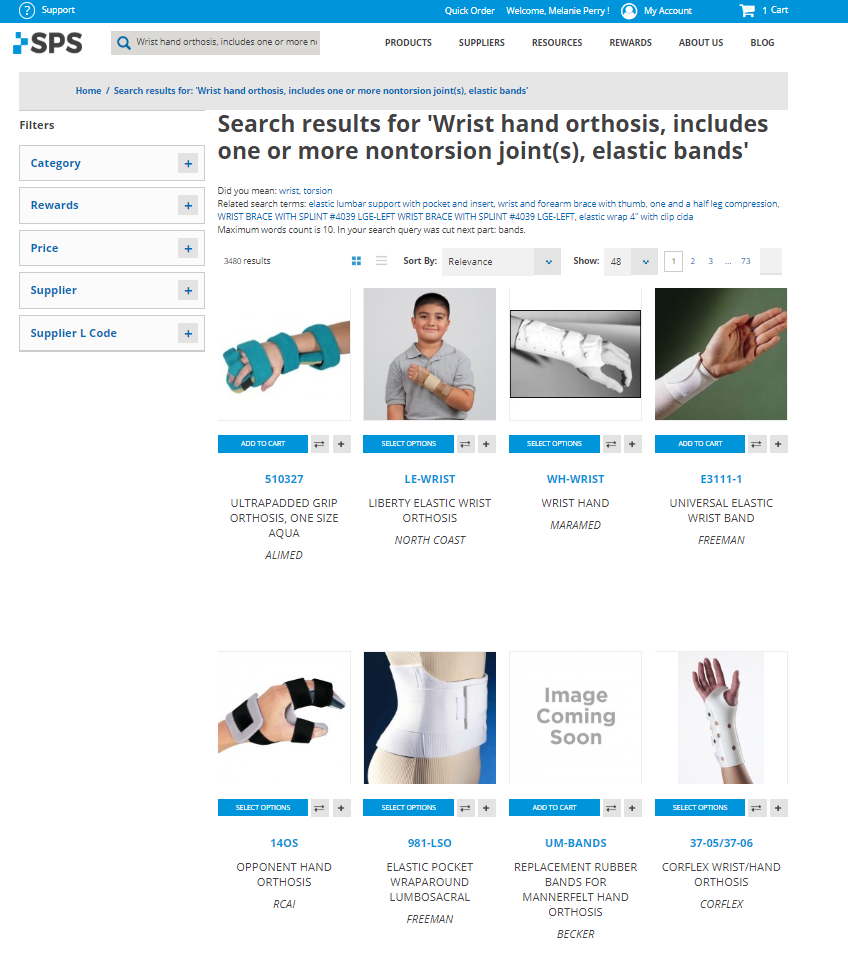 What to try instead: "wrist hand orthosis"
Results: 1,015 results with the first page showing all wrist hand orthoses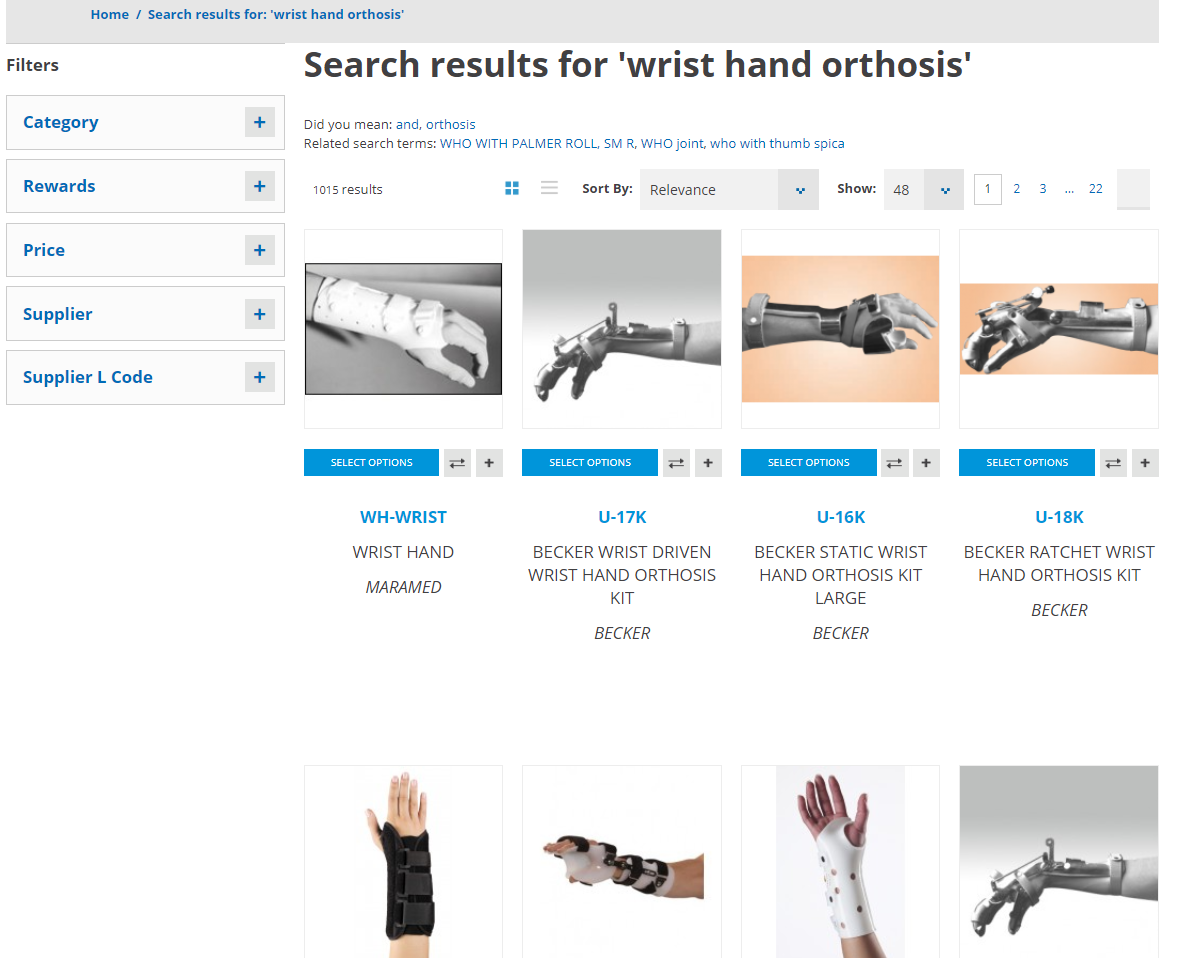 This is a real example of a search on the SPS Online Store.
Super Tip: Search by product name. If you are searching by keyword, try thinking about what the product might be named instead of searching by product characteristics or specific sizes, colors, etc. You'll have better success.
2. Use the filters.
Using filters on the website is the best way to narrow down your search results to find the exact product you are looking for.
Example:
Enter generic keyword into search: "knee brace"

There are a ton a knee brace types.
Filter by the category you need: We'll use Osteoarthritis for the example (shown below).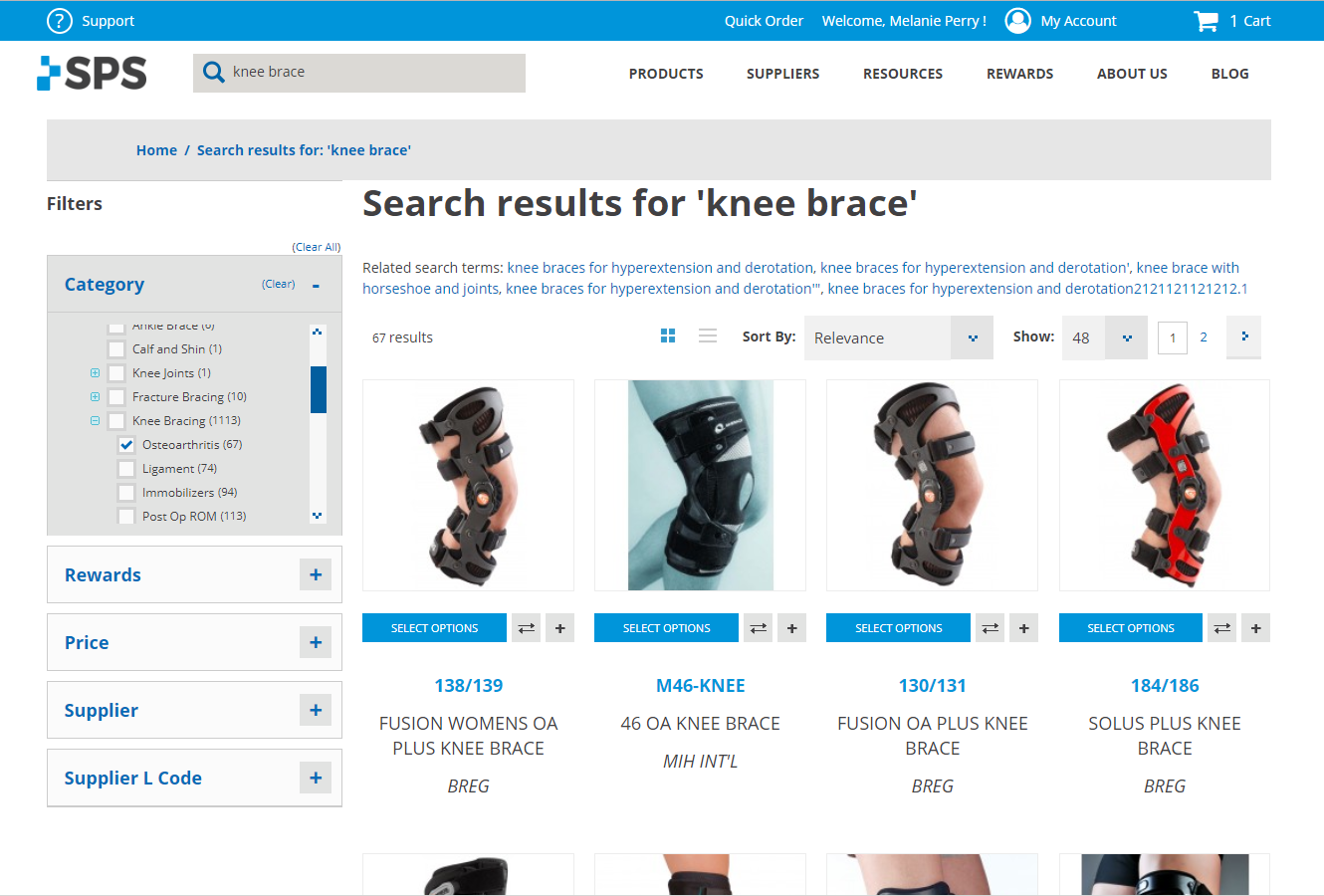 Filter by the supplier to narrow down further: Townsend (shown below)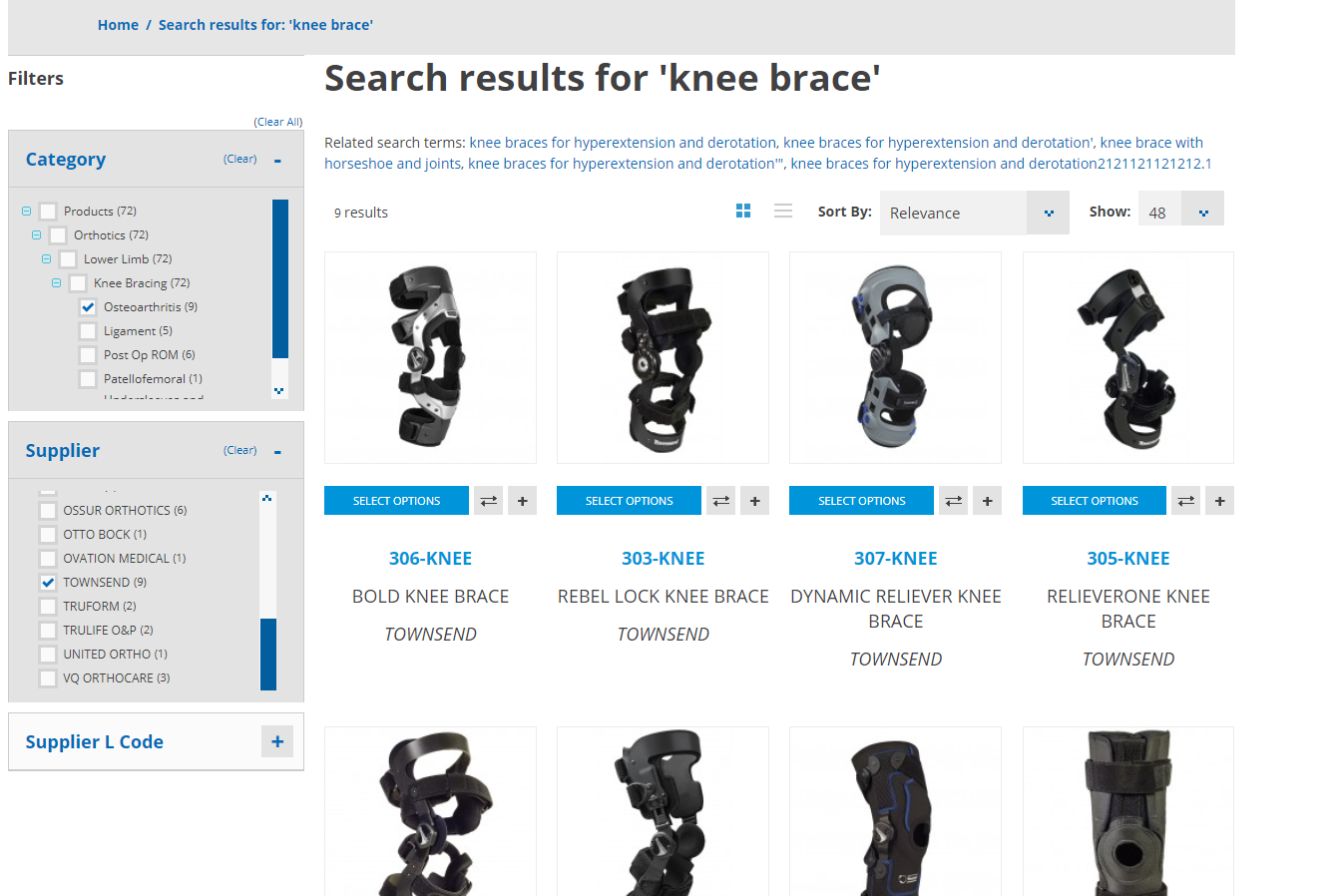 Results: Townsend Osteoarthritis (OA) Knee Braces
To learn more about how to use filters, check out the SPS Online Store User Guide.
3. Try using the product or supplier category menus.
Another way to find the exact product you need is by using the product and supplier menus.
Example A) Find Fillauer male pyramids using the product menu
First, use the product menu to find male pyramids (shown below).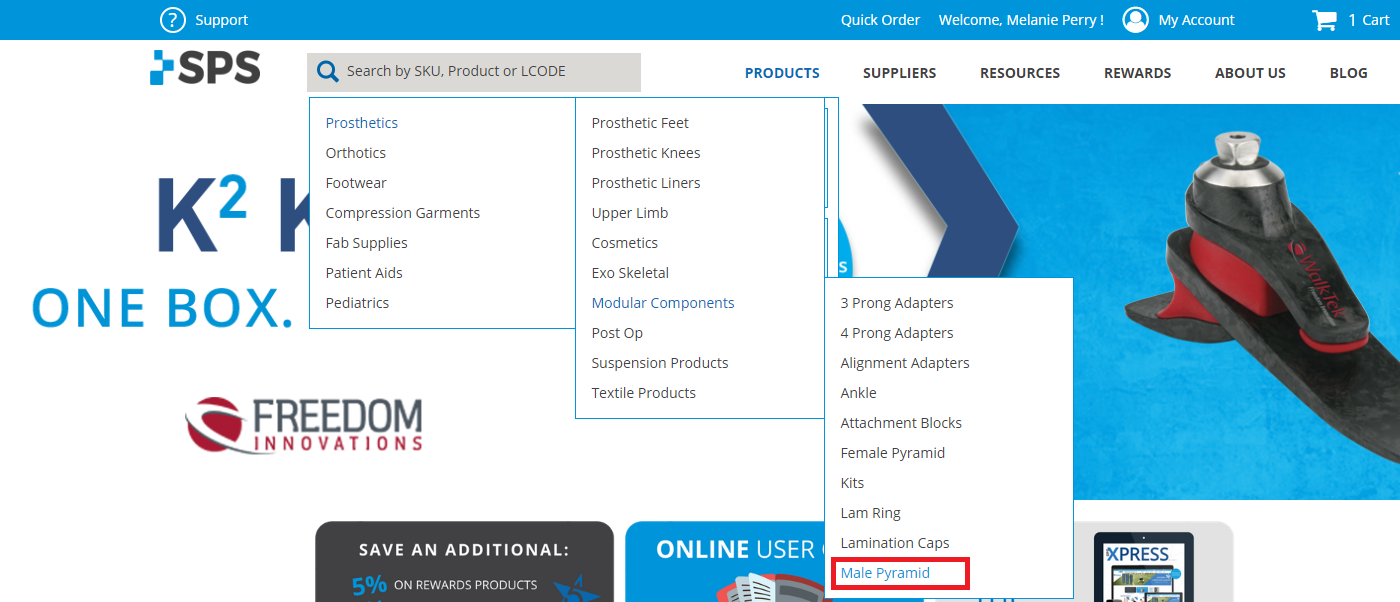 At this point, you can see every male pyramid on the SPS website.
Narrow it down by supplier - Fillauer - using the filters on the left.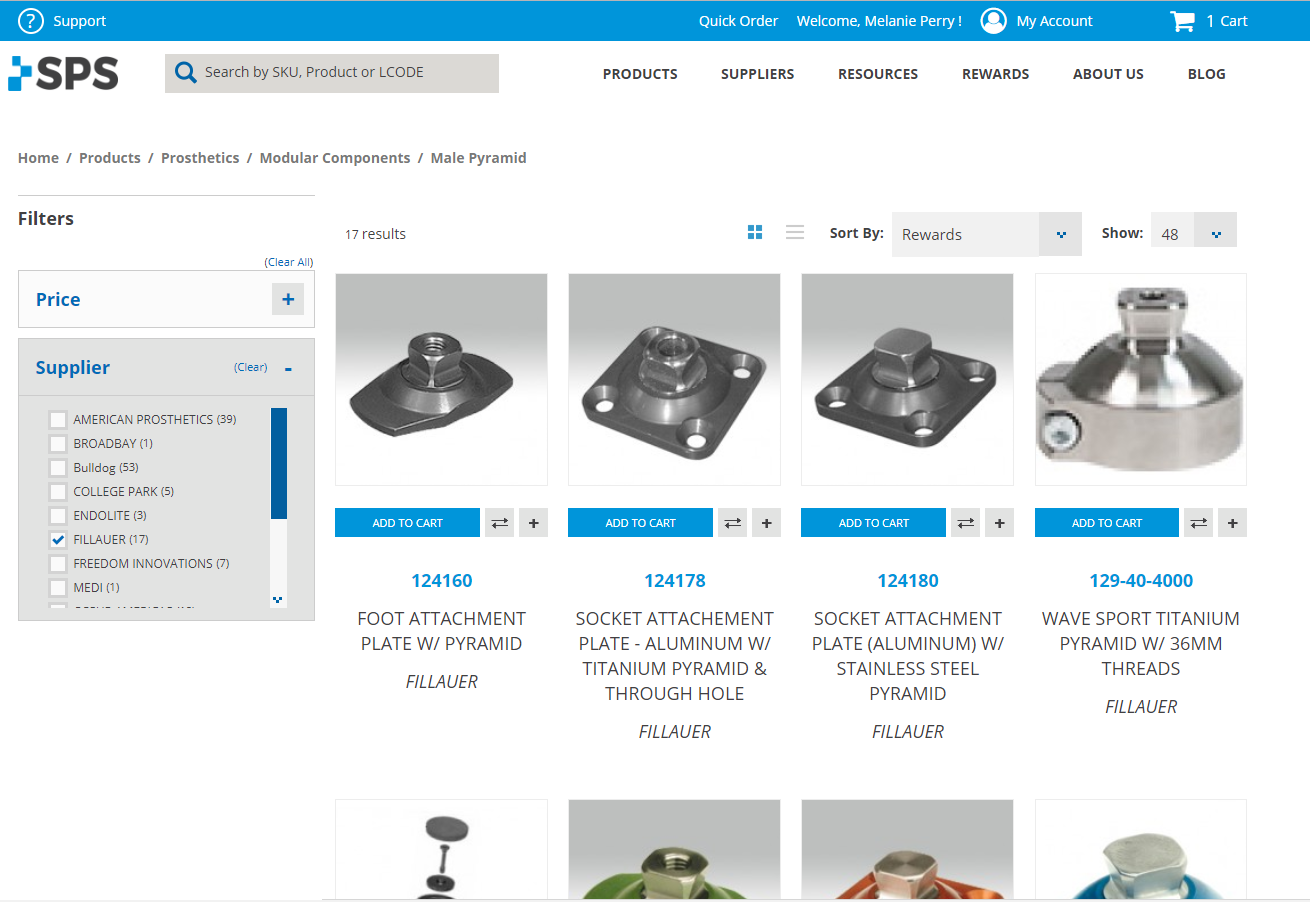 Voila.
You can use this same method using the supplier menu.
4. Use exact or partial part numbers.
When you know the exact part number, you can always enter it into the search box.
When you do, you'll see that most product pages you land on will pre-configure the item for you.
Note: dashes and spaces matter
Note: Certain prosthetic feet paired with other items may not pre-configure.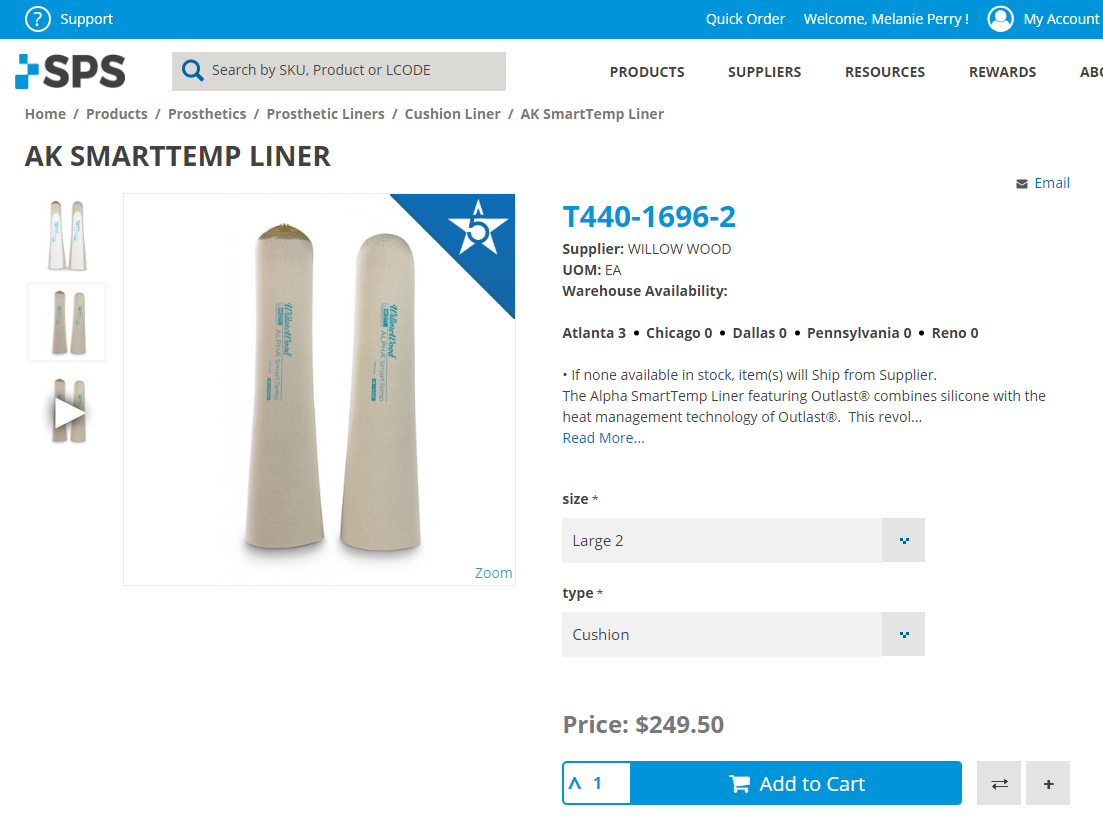 Partial part numbers may be used to find products. This is a new enhancement to the SPS Online Store. Give it a try!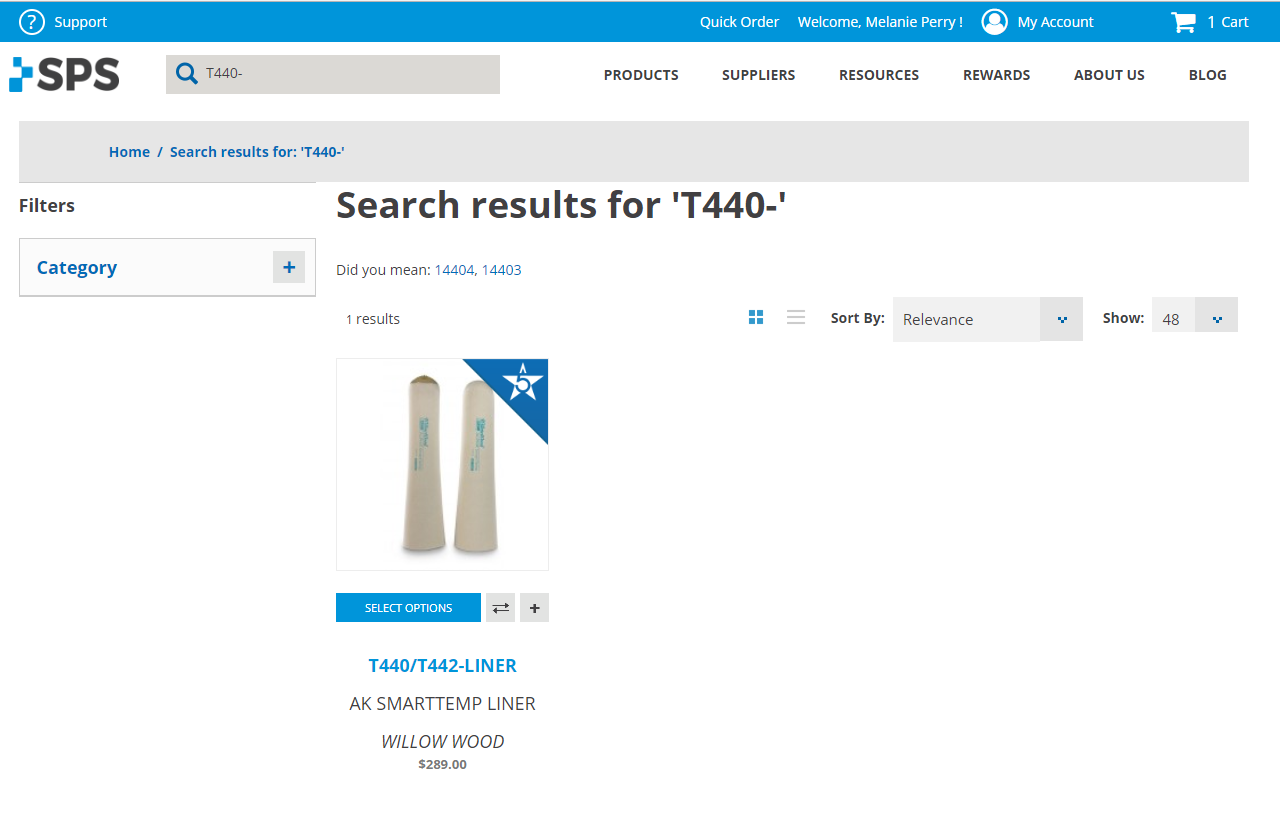 5. Search by LCode
You can also enter an LCode directly into the search box and see all the products that have that code.
Super Tip: Sort or filter by Rewards if you want to see all the Rewards items for that LCode. (You'll save an additional 5% on those items.)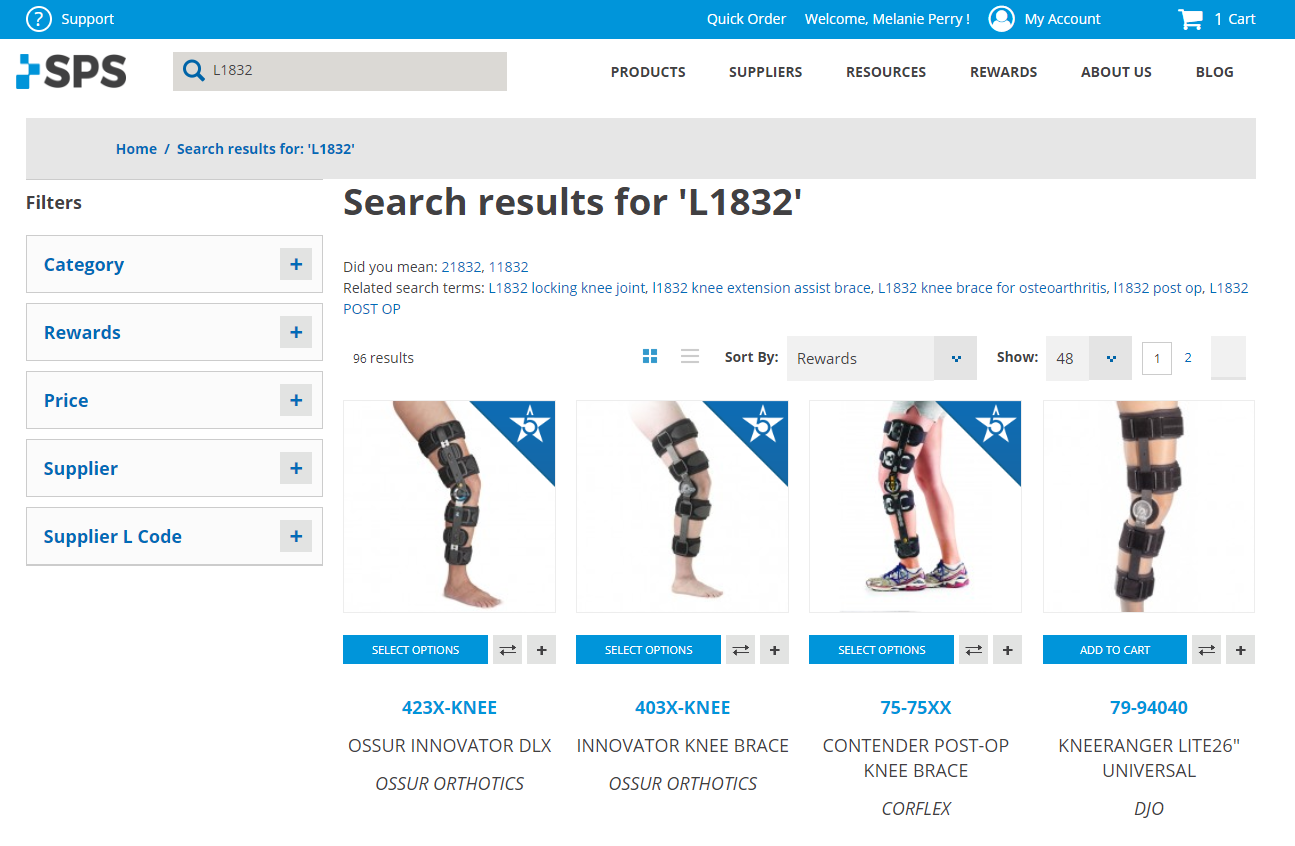 Want to learn more about how to search the SPS Online Store? Check out the SPS Online Store User Guide and look for HOW TO SEARCH.
If there is a ever a point that you really just can't find what you need, chat with us online. We're available during normal business hours and happy to help!
To start a chat, click the chat bubble located on the bottom right-hand corner of the website.

Have you discovered a good way to search that we didn't mention? Leave us a comment below!