You may have noticed a few changes on the SPS Online Store in the past few days. We've made several improvements to make your ordering process easier. Check out each of the six enhancements below and learn how they can make your day-to-day a little better.
1. New Look & Feel
This is possibly the biggest change you'll see. We've refreshed the website to reflect our brand and to make shopping on the site a more seamless experience.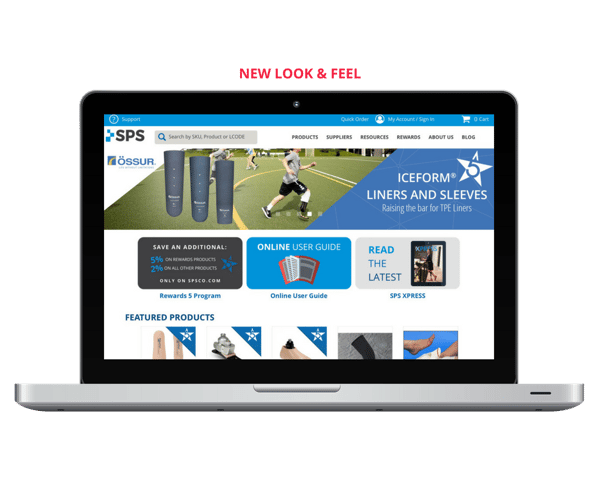 Also,

If you ever shop by product category, we've expanded the menu so you can click right to the category you need quicker.

You can now "Add to Cart" directly from the search results page on products that don't need to be configured. This saves you some time when ordering simple items.

2. Shop on-the-go with the mobile-friendly SPSCO

This enhancement is exactly as it says. Whether you're away from your desk, on a hospital call, or aren't able to get to a computer, you can easily shop on any mobile device.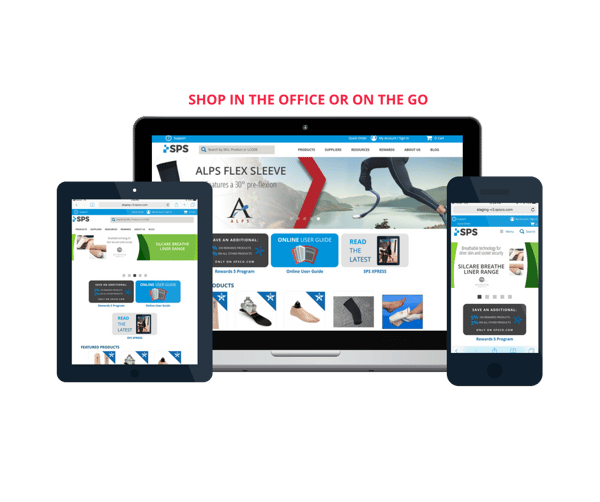 With mobile-friendly shopping, you can use your mobile smartphone or tablet to place orders. You won't have to worry about scrolling or expanding the screen to read text. This was a possibility before, but now, our website is optimized for shopping on-the-go. Give it a try!

3. Improved Search
Have you ever known part of a part number, but couldn't remember the entire part number? We now offer partial part number search. This means if you know you need a WillowWood Alpha Liner, and more specifically a WillowWood Alpha Silicone Liner, you could type in "S35-" into search and see relevant results. It's not the full part number, but hey, at least you knew the first part!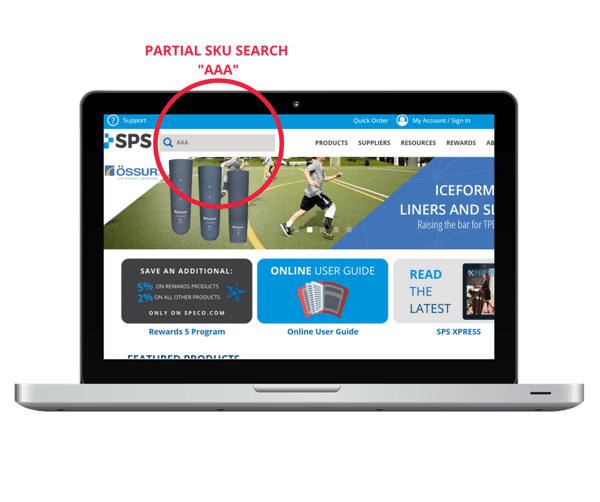 4. New Pediatric Section
Yes, we have listened to your feedback and added a pediatric section! This new menu item is located under the Product Category menu and has its own navigation. You'll even be able to search for Rewards products within the new pediatric category.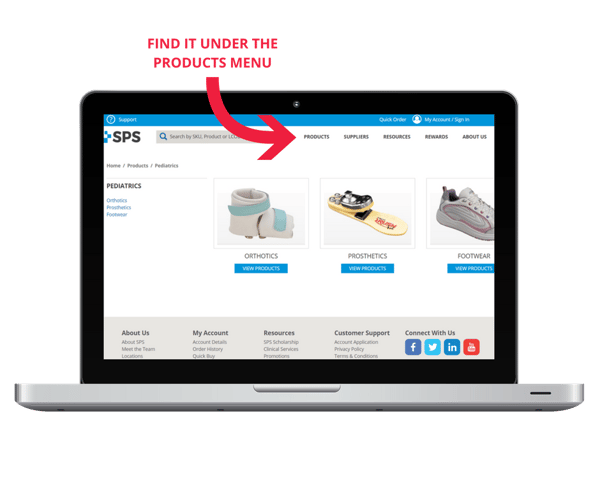 5. Never stop learning with the new Learning Center
The Learning Center is where you can find in-depth tutorials for using any feature on the website, not just the enhancements, but even existing features.
Maybe you've heard of Quick Order, but aren't quite sure why it's useful or why you should use it. Learn about it in the Learning Center. We'll also begin to add new material such as product videos from our suppliers as well as any information related to our Clinical Education Program. We recommend reading through the Complete User Guide when you have some extra time.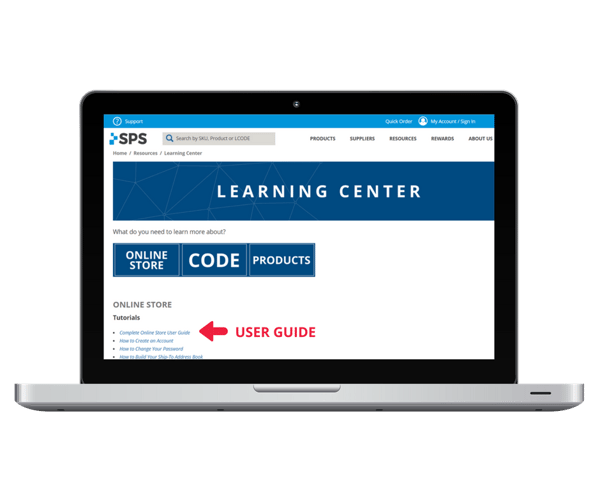 6. Express Checkout – Say "goodbye" to all those clicks
We learned through your feedback that it took too many clicks to checkout. Now, the entire checkout process is on one, clean page.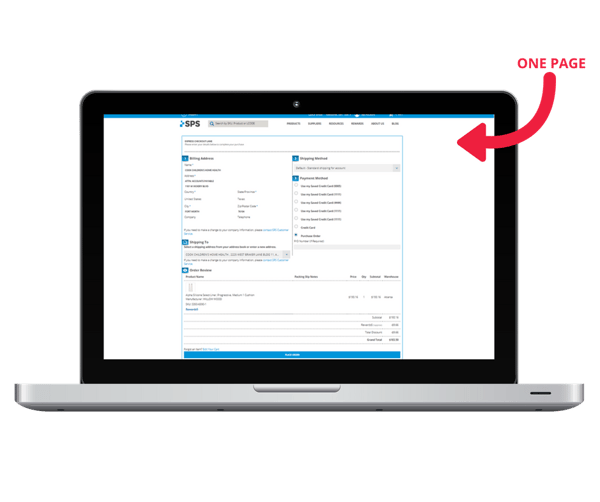 Want to learn more about the SPS Online Store? Check out the full user guide by clicking the button below.
If you have questions about any of the features, feel free to contact SPS Customer Service by chatting online or calling 800-767-7776 x3.
Feel free to leave us a comment below!