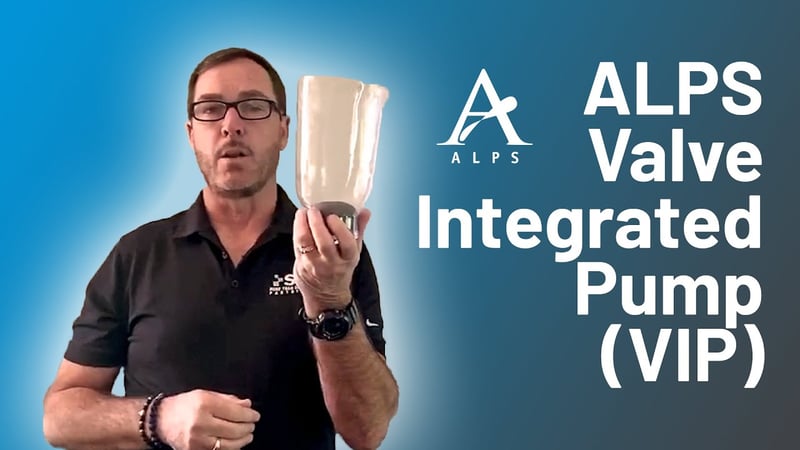 Today, we're going to look at the Valve Integrated Pump (VIP) from ALPS. The VIP is a passive, one-way valve that draws air out of the socket using the user's weight during heel strike and exhausts the air during swing phase. The VIP works with the patient's movement to provide continuous total contact and even weight distribution.
There are two versions of the ALPS VIP, the Low Vacuum and the High Vacuum.
The Low Vacuum level gives 5 - 8 inHg and is recommended for lower activation patients who don't want a lot of draw on the system.
The High Vacuum system gives 10 - 13 inHg, depending on the socket and the sleeve paired with the VIP. The High Vacuum is recommended for higher activation patients.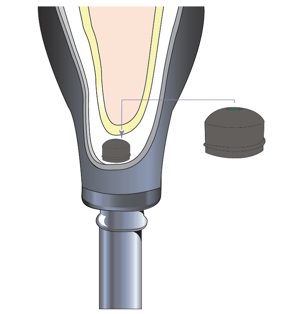 You will need to have a fabrication dummy that uses a four-hole plate. To install, simply press the VIP into the seal ring.
The ALPS VIP heal strike and swing phase pumping action provides a secure fit, is easy to install, and comfortable. You will need to use the VIP Dummy (VE319-D) and the VIP/EZ Lock Mounting Plate to install. The ALPS Eco Cushion Gel Liner and ALPS SFX Sleeve are also great pairings for the VIP.
Sign-up for our email list to stay up-to-date when new videos launch.
Want to see more The Clinical Minute videos? Click here to visit our YouTube channel.