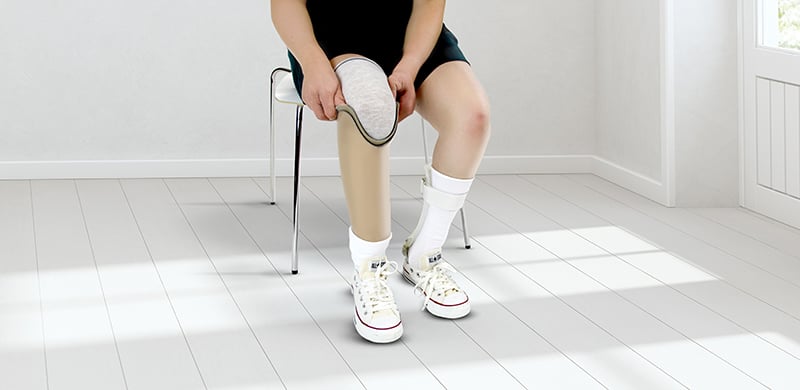 "My quality of life is wonderful, in large part thanks to my Knit-Rite socks providing exceptional comfort and support to my amputated leg," says BK amputee, Abby Meyer, 34. Since Abby was amputated at 11 months old, she has only known life as an amputee, making her well-adjusted to living life with limb loss.
As a child, her prosthetist fitted her with a foam suspension liner prosthesis, which was suspended by Abby wearing multiple Knit-Rite socks within and outside the foam liner. While prosthetic technology has evolved over the last twenty years, today Abby has not deviated from her tried-and-true prosthetic recipe for success of a foam liner and socks.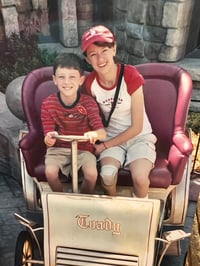 "I've been wearing Knit-Rite socks for over thirty years. I've worn the Liner Liner sock against my skin since middle school," Abby explains. The Liner Liner is a tested and proven beneficial for amputees who wear liners as the primary interface.
Multiple prosthetists have recommended the Liner Liner to Abby as she grew up, only to be relieved to hear she was already wearing it. "It's so soft, it keeps my leg comfortable and cool, wicking away sweat throughout the day. I've experienced few skin irritations over the years thanks to the Liner Liner!"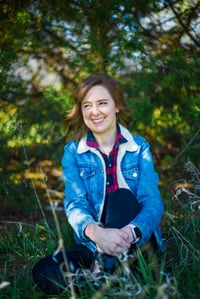 Today Abby wears a Liner Liner against her skin, then a Knit-Rite silver Soft Sock, then her foam liner within her prosthetic socket. The Liner Liner pairs well with the silver Soft Sock because both have Ionic+ silver fibers, which assist in preventing odor within the sock and her leg.
The Liner Liner's washable interface has been very important for Abby. Washing her Liner Liner socks after a single day's use keeps her foam liner cleaner and helps prevent skin irritations caused by wearing a sock for more than one day.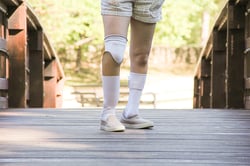 "I love how well the Liner Liner fits my leg. The sock's stretchiness allows it to conform to my skin without gathering or bunching. It stays in place all day even when walking 10,000 steps in a day!" Abby explains. The high stretch provides excellent fitting qualities that make it a great liner sock for a variety of limb sizes.
Learn more about the Knit-Rite Liner Liner and order from SPS:
See also:
The Clinical Minute: Knit-Rite Liner-Liner Prosthetic Sock Overview with Jak Kesselring, CO, MSPO
The Clinical Minute: Knit-Rite Soft-Sock Multi-Pack with Jak Kesselring, CO, MSPO