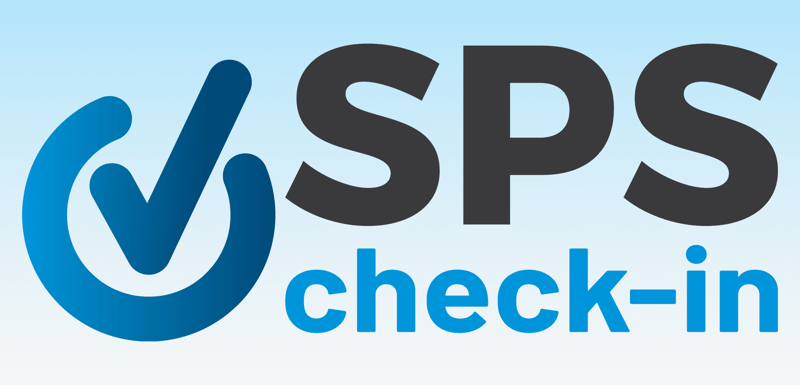 Welcome to another episode of the SPS Check-in! In this video, SPS President Regina Weger has a chat with our VP of Procurement Eric Craig. Eric shares his thoughts on managing the SPS supply chain during a pandemic and what customers can expect on the SPS Online Store.
The following includes a lightly edited transcript of their conversation:
Regina: I would like to welcome Eric Craig to the SPS check-in. He is the VP of Procurement who manages the supply chain purchases, our contracts, relationships with suppliers, and evaluation of new products. Eric wears quite a few hats.
So Eric, I'll let you start by sharing some of the changes you have seen in the industry in the couple of years of you being here.
Eric: Yes it's been a few years. I think we are neck-and-neck with the number of years in the industry. Lots of changes since we started 28 years ago and more so recently. I'm excited to discuss the changes we have experienced in the last few weeks.
Regina: Well thanks for throwing out that number! Now everyone is doing the math on how old we are!
Eric: 39, right?
Regina: (Laughs) So tell me, what have you experienced in the last 6 weeks in the COVID-19 pandemic?
Eric: I think the biggest change for our team has been finding new sources for products. The products of course has changed. Personal Protective Equipment (PPE) is definitely something we did not have in place leading up to this, and finding sources for those was initially pretty challenging. We were reaching out to new sources to try and get these items. We have had to set-up new agreements with new suppliers—So that has probably been our biggest challenge.
After that, the challenge was trying to understand what our volume was moving forward and making sure we understood what our supplier's capabilities were and were not going to be. We have adapted to that and the good thing is that we have been able to stay open and keep our hours the same as they have always been. The volume has been a key piece to understand what our customers need, and ensure our team can continue to fulfill their orders. At the same time, we needed to focus on not tying up too much of our cash in inventory. We expected some of our volume to decline in the coming weeks and months.
Regina: In terms of PPE that you procured, what can customers expect in terms of the additions you have made?
Eric: The good news is that we have found sources that can regularly deliver. Before, we were getting items, but there wasn't a consistent supply chain. We really expanded our inventory in the last few weeks to include surgical masks, and have more KN95s coming in. Thermometers is another recent addition as we expect a change in how our customers deliver services. We have also added more disinfectant wipes, and hand sanitizers. There is a smaller need for pediatric masks, so we expect that to come in shortly. We also have new toilet paper additions which you have mentioned in the past. We all need toilet paper! We bought a container of it so customers can source TP through us.
Regina: From your perspective, why should SPS customers shop the SPS website and access these products from SPS?
Eric: First, I think the information we're putting out there on the site is more robust than it has ever been. Many changes are happening as a result of this pandemic, and one way customers can navigate these challenges is through the SPS COVID-19 Resource Center. It's a great page that includes information on COVID-19 news and industry resources. We have also expanded our inventory to include PPE products, and we have a button on our home page to access these items in one place. Finally, product availability—we want to continue to do what we have always done which is offer great products, at a great price, with great service.
Regina: Understanding that nobody knows how long this pandemic is going to be, do see the inventory we're buying as temporary or a long term investment? Are you planning in the short term, or long term perspective?
Eric: Definitely long-term. We need to get through this year and the coming flu season to understand the demand for these products going forward. We pride ourselves in being a one-stop-shop for customers, so any time there is a need for other items that we don't currently offer, than we're more than happy to add that to our inventory as well.
Regina: Last question, is there anything that you have learned or anything that has surprised you during the past six weeks?
Eric: I think just being able to adapt to this pandemic by having everybody work from home while maintaining the same level of service has been incredible to witness. In a similar manner, we have been able to change how we communicate and interact with each other. Working across multiple departments has created new challenges and new opportunities. When we get out of this, we're going to look at how we operate and identify how we can make improvements going forward.
Regina: I think you're right. Our team has been having Zoom Happy Hours.
Eric: I've been waiting for the invite on that one!
Regina: You're definitely invited to the next Happy Hour! (Laughs) Conference calls are fine. We have found that we are able to be productive, but we still need that social interaction and that connection. Web conferencing has been super valuable for us.
Eric: Definitely.
Regina: Eric, thank you so much for your time and we know our customers appreciate everything you and your team are doing. Thanks for all your efforts and please extend our thanks to your team as well.
Eric: Great. Well thank you for having me on and stay safe out there. Looking forward to having this back to a more normal environment in the near future.
Resources
Sign up to be notified when the next SPS Check-in goes live!