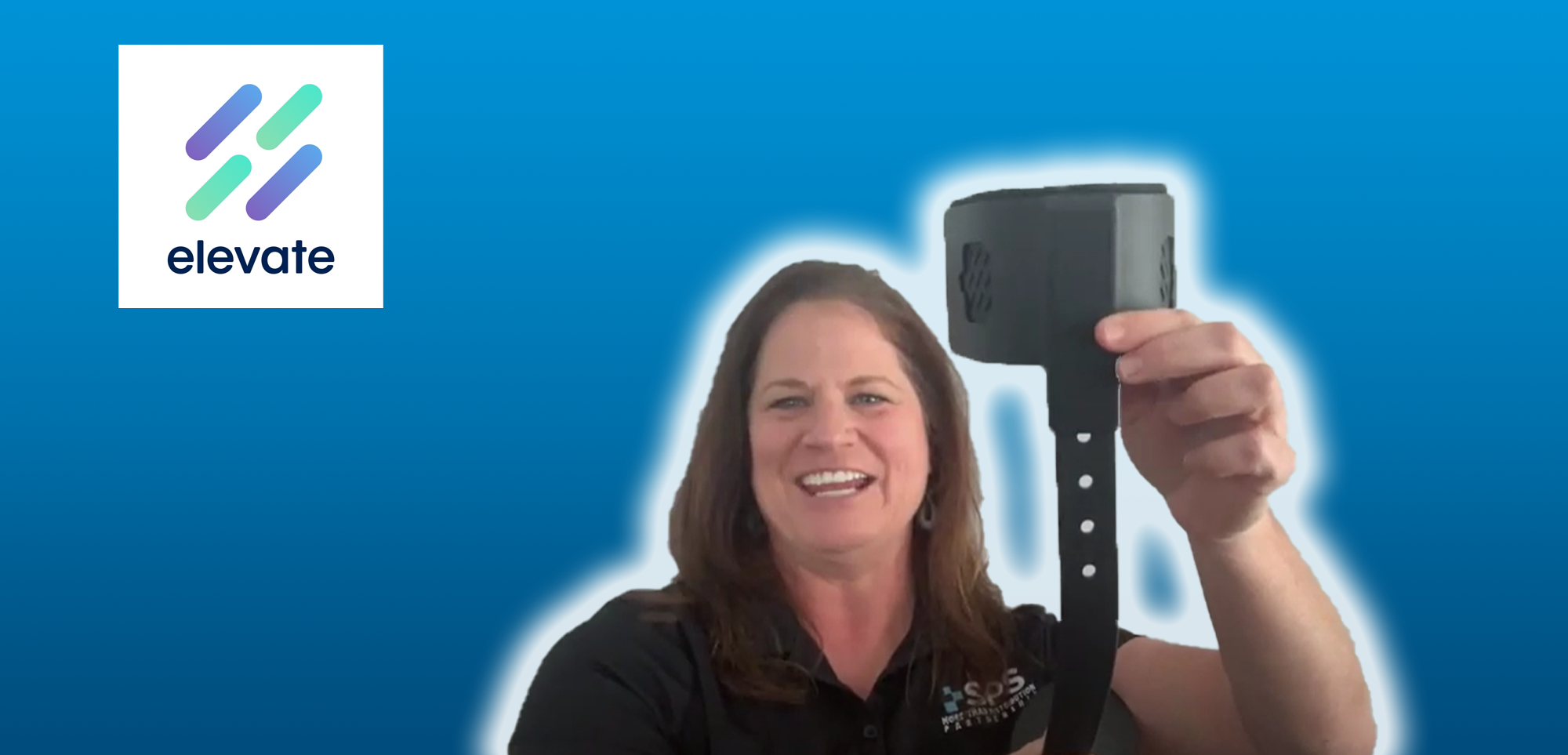 Welcome to The Clinical Minute, where we provide short overviews of orthotic and prosthetic devices. In this segment, Clinical Consultant Liz Hillen, M.Ed., CPO, LPO, provides a detailed look at the Elevate Dynamics AFO1 FreeFlow.
"We could not ask for a better partnership with SPS, the leading distributor of orthotic and prosthetic products in the US," said Arni Thor, Co-CEO of Elevate Dynamics. "SPS' mission to partner with O&P providers to help them provide the best possible care, and Elevate's mission to empower human mobility makes for a perfect fit." Click here to read the full press release announcing the partnership between Elevate Dynamics and SPS.
The unique manufacturing process pushes the limit of performance for traditional AFOs. The high pressure during forming creates a product that not only looks beautiful, but is also more durable without compromising on weight and thickness.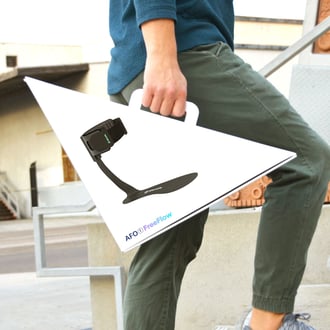 Packaging
The Elevate Dynamics AFO1 FreeFlow is uniquely packaged and comes in a right or left kit option. To best fit the patient, it requires a clinician to assemble and adjust the custom fit.
There are five different holes on the posterior lateral stride. This allows the clinician to accommodate various vertical heights of the patient. Watch the video above to see how to adjust and adapt to those different midcaps section heights. The gap section features a trimmable anterior strap and it comes with the BOA Fit system. The BOA Fit System is a revolutionary and award-winning, patented system integrated on market-leading brand partner products.
Features
AFO1 Products are designed with an industry first all-sizes-in-one design. The trimmable footplates and calf cuffs are combined with simple height adjustment to comfortably fit most patient demographics.
The Elevate Dynamics AFO1 FreeFlow can be locked in and maintain security for the patient.
The footplate on the Elevate Dynamics FreeFlow AFO is constructed of fiberglass and has markings for various sizes from extra small to extra large and can be trimmed accordingly.
Combining the fiberglass footplate and this unique posterior lateral stretch makes this an excellent clinical solution for any patient who presents with a foot drop and requires that energy return and support during spring.
All-sizes-in-one design for inventory reduction.
Trim to size.

Cut the fiberglass are along the trim lines or trace the user's insole. Trimmable in the toe, heel and arch areas.

Accommodate foot sizes from 8.5 to 12 inches in length, with one SKU.
Slide. Fasten. Fit.

Slide the calf cuff along the carbon fiber strut to the desired height and fasten in place. Height can be adjusted independently of the footplate to accommodate patients foot to leg discrepancies.

Fit users with calf height of 11.25 to 15 inches from the ground.
Advanced carbon

For maximum durability

BOA® Fit System Strap

Easy, one handed on and off

CoolFlow Liner

Breathable, moisture wicking

All-sizes-in-one design

Just a left and a right model
If you have questions about the Elevate Dynamics FreeFlow AFO or comment below or email the Clinical Services Team.
Sign-up for our email list to stay up-to-date when new videos launch.
Click here to watch more The Clinical Minute videos.