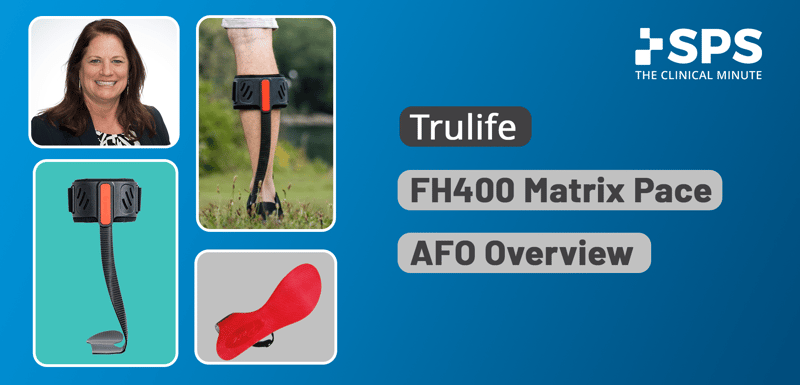 Senior Clinical Education Specialist Liz Hillen, M.Ed., CPO, LPO, provides a quick overview of the Trulife FH400 Matrix Pace AFO. Read on to learn about how the Matrix Pace offers comfort, durability, and style.
The Matrix Pace posterior calf medial strut is constructed with carbon and fiberglass. This unique composition provides intermediate stiffness for the wearer.
Another interesting feature is the footplate, which is ergonomically designed and narrow to help accommodate a variety of footwear. The Matrix Pace also has a breathable and conforming calf cuff for improved patient comfort.
Sizing includes:

Have a question about the Trulife Matrix Pace AFO? Leave a comment below or email the Clinical Services Team.
Visit the SPS Online Store to order a Trulife FH400 Matrix Pace today.