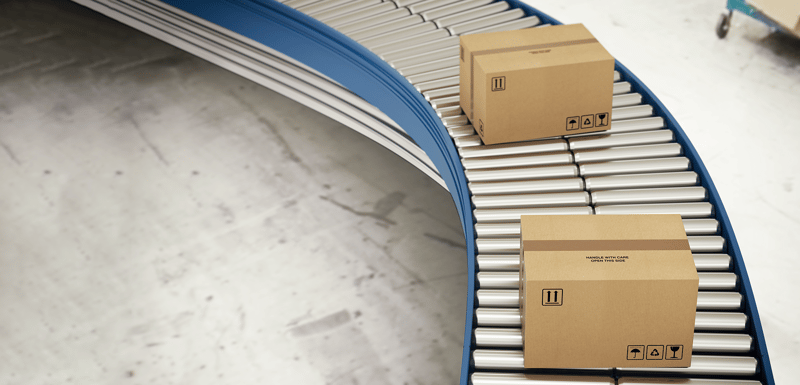 From backlogs of shipping containers to labor shortages and capacity limitations, the pandemic caused a great deal of challenges within the supply chain last year. While some of the challenges have finally subsided, we are still witnessing lingering impacts. From a shipping perspective, carriers are in a much stronger position to handle this year's peak holiday shipping season.
According to Deloitte's annual holiday retail forecast, holiday sales are expected to grow 4-7%, a much lower volume than the 15.1% increase in volume witnessed last year. In response to the expected decline, FedEx has lowered their holiday volume forecasts. The lower volume than expected should translate to better service this year.
The challenge of elevated shipping costs remain as a holdover from the pandemic. Hazards like snow, rain, sleet, and any other weather phenomena may also cause bottlenecks and headaches during this peak season.
Retailers emphasize consumers should order early to mitigate shipping delays during the holidays. Major retailers have taken note by launching promotions to entice earlier holiday orders.
Read on for more best practices to ensure on-time deliveries of orthotic and prosthetic devices for patients this holiday season.
Best Practices for ordering O&P during the peak holiday season
Patient Planning:
Review the carrier's holiday schedule (see FedEx) and any changes to service time-in-transit windows when scheduling patient visits and make necessary adjustments.
Keep in mind that the busiest period for shipping is from December 14 to December 24. If possible, plan in advance to ensure the package is in transit prior to December 14.
Upgrade Your Shipping Method:
Upgrading shipping method to expedite shipments should be considered to meet scheduling deadlines for sensitive deliveries. We recommend customers always upgrade when ordering a high-dollar and/or highly time-sensitive item.
Sign-up for Notifications:
Sign up to receive advance shipping notifications via your ecommerce platform or parcel carrier.
Hold at Locations:
Check to see where your nearest Hold at Location is for your carrier and use this service to pick-up packages outside of normal clinic hours.
Nobody enjoys waiting for packages, but by leveraging tools available and with a little strategic planning, your clinic will navigate another peak holiday shipping season successfully.
Want more shipping tips? Check out 4 Ways Your Clinic Can Save Money on Shipping.
Sign-up for our email list to stay up-to-date on the latest SPS happenings, O&P news, and more!