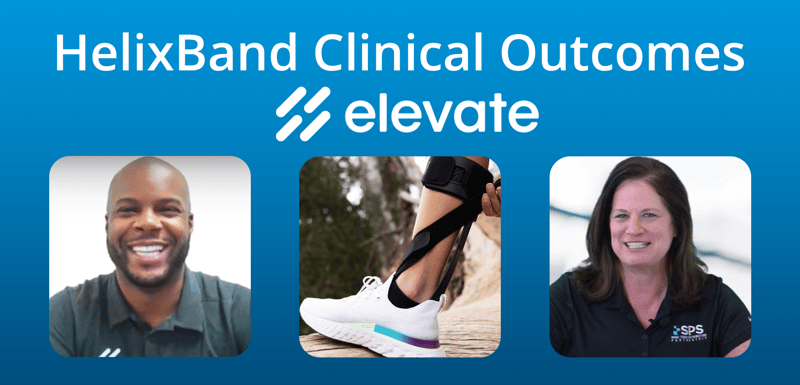 In this episode of The Clinical Minute, Elevate Dynamics' Clinical Product Education Manager Greg Steward, MS, CPO, joins us to talk about the optimal clinical outcomes from using the HelixBand.
The HelixBand is a dual strapping system that attaches to the matching Elevate AFO and is custom fitted to each patient. It dynamically influences the position of the mid foot and calcaneus to control either varus or valgus instability throughout the entire gait cycle. The HelixBand can be custom fitted to adjust the level of dynamic support.
The HelixBand is used with the FreeFlow or Glide AFOs to accommodate patients with pronation or medial lateral instabilities. It also provides supination support for patients recovering from a stroke.
In the following video, see how Renata and Robert achieve symmetrical gait improvement and reduced energy expenditure with the help of the HelixBand:
Click here to learn more about the HelixBand FreeFlow and the HelixBand Glide.
Click the button below to view all Elevate Dynamic offerings: