Knit-Rite's SmartKnit Seamless AFO Socks are made with a unique process, similar to the way a caterpillar spins its cocoon – starting at the toe and circling upwards. These socks provide a seamless, wrinkle-free fit, like a second layer of skin, offering comfort for patients who wear Ankle Foot Orthoses (AFOs). "I ordered the Knit-Rite AFO socks for my husband as he has a partial foot amputation. They are great quality, very soft and exactly what he needed." Knit-Rite customer Kathi B. said.
SmartKnit AFO Socks offer seamless, heel-less design for a snug and comfortable fit. The socks are super soft, reducing discomfort caused by seams or toe rubbing. Patients can choose from various length options, providing flexibility for patients to fold them over the proximal section of their AFO. The moisture-wicking fibers maintain a cool and comfortable environment for the wearer, while antimicrobial fibers inhibit odors.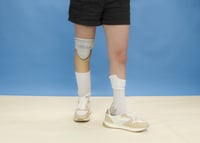 These AFO Socks are available in child and adult sizes in a variety of colors, offering versatility, including longer lengths for KAFOs that need extended coverage. Black, charcoal, and grey seamless socks incorporate IONIC+TM mineral antimicrobial fabric, with moisture-wicking properties. Knit-Rite customer Cynthia D. noted that "We love the SmartKnit socks for our daughter's AFOs. No pressure areas from seams and the material wicks away moisture."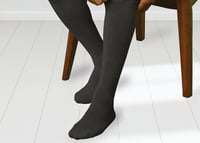 Knit-Rite customer Amanda N. agrees, stating that she purchased Knit-Rite AFO socks and "They are for my disabled son who wears an AFO Brace. He's been using these socks since he was 5 months old and they're awesome. They keep moisture away from his leg, and make his brace fit snug with comfort."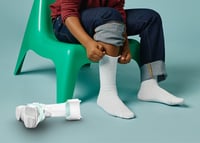 SmartKnit AFO Socks address the diverse needs of patients who require comfort, moisture control, and odor management while wearing orthotic devices. These socks offer a reliable solution for individuals looking to enhance their quality of life with AFO devices.
Learn more about Knit-Rite's SmartKnit Seamless AFO Socks:
Have a question about Knit-Rite SmartKnit AFO Socks? Leave a comment below or email the Clinical Services Team.